Daniel M. Lynch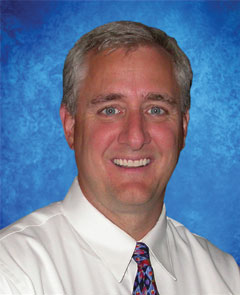 Dan Lynch is a marketing consultant and professional genealogist based in Connecticut. A fourth generation American of Irish and Italian descent, Dan has enjoyed the many challenges of researching his family history since the late 1970s — the era of the American Bicentennial and Alex Haley's ground-breaking novel 'Roots'. His hometown of Waterbury, Connecticut is rich in history and was one of four cities featured in the 2007 Ken Burns documentary, 'The War'.

After fifteen years in the computer industry, Dan focused his skills on the emerging online market for genealogy and in 1998 joined Ancestry, Inc. as vice president of business development helping to launch the MyFamily.com Web site — one of the fastest growing community sites at that point in Internet history. During his tenure, the company acquired RootsWeb, the oldest free online community for genealogy research. Following three years at Ancestry, Dan worked for the A&E Television Network during their brief ownership of Genealogy.com and the Family Tree Maker software franchise.
In 2002, Dan founded Mattatuck Consulting, a private consulting firm specializing in Internet and search engine marketing solutions. His clients include The Statue of Liberty-Ellis Island Foundation (New York), FindMyPast (London), FamilyLink.com, Inc. and WorldVitalRecords.com (Utah), as well as other organizations outside the genealogy sector.


Dan is a member of the Association of Professional Genealogists (APG), a Life Member of the Connecticut Society of Genealogists where he also served as board member and vice president, and is a frequent lecturer at local and national genealogy conferences. He has been featured on several television programs, including ABCs Good Morning America, has published and maintains several popular genealogy Web sites, and his articles have been published in leading genealogy publications including Internet Genealogy, Family Chronicle, Family Tree Magazine, and the APG Quarterly.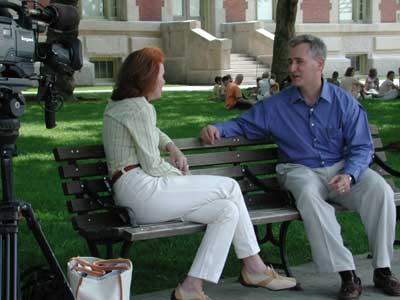 Dan Lynch is interviewed by Ann Pleshette Murphy at Ellis Island as part of an
ABC News Good Morning America feature on Genealogy.

If you are interested in having Dan speak to your group or to host a hands-on workshop or class at your library or society, please be sure to contact us or visit our page for upcoming appearances.