Customer Testimonial
The following is reproduced with permission, but without any modification to content or formatting. Often times, customers can say things far better than we can. If you have an interesting story about how Google Your Family Tree has helped your research, please contact us.

-----Original Message-----
From: Roxane S.
Sent: Friday, January 09, 2009 9:29 AM
To: Dan Lynch
Subject: "Google Your Family Tree"

Dan,

I received your book on Monday. I could not wait to look at it. The 
week has been busy so I have not read the whole book cover to cover 
but I have skipped around and looked at various chapters.

I think your book is an outstanding effort documenting the unknown 
power of Google. I like the way you have laid out the book for easy 
reading and research. Large margins on the side of each page will make 
it easy to leave personal notes. The screen shot examples are also 
large and easy to understand.

As I was skipping around, I noticed on page 92 the word Campobasso, 
very interesting that your great grandmother is from there. Neighbors 
up the street that I have known since childhood have their last name 
Campobasso. Anthony Campobasso is from the village Campobasso too. I 
played with his three children growing up. He is I believe in his 
early eighties.

I also read in your book that libraries might have access to 
Ancestry.com. I checked my local library and they do, so I will check 
it out. I did a search for an ancestor and got into Ancestry.com on my 
pc at home and discovered public pictures. That opened another avenue 
to explore and I found some pictures posted there that I have also of 
my great grandfather and great grandmother. I also found others and 
the identity of a mystery person on one of the photographs. Of course, 
to get more information I have to be a member but the WOW factor 
really got me excited and the urge to look further.

Your book exceeds my expectation of what I thought it would be. I am 
going to use your book as a tool to discover what I do not know about 
Google and genealogy. I know if I would have thumbed through the book 
in a bookstore like Barnes and Noble I would have bought it immediately.
Many books on genealogy that I have looked at I close and abandon just 
because of the way they are laid out and the author does not know how 
to explain in easy to understand terms. I do know this book was laid 
out with a lot of thought and it works for me. I am sure others will 
think the same.

I did recommend to my library that they should get copies of your book. 
I gave them all the information. So if you get a request from the 
library from Dakota County, Minnesota, I initiated it.

Thank you Dan for taking the time to write "Google Your Family Tree" 
and autographing my book. I know the book will be a big success.

Roxane S. 
St. Paul, Minnesota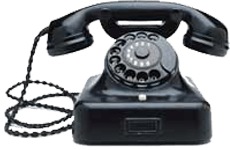 Order Online Today or
Call Toll Free
(866) 611-8488
Monday through Friday
8:00 a.m. — 5:00 p.m.
Mountain Time Zone
Just $34.95 USD
plus shipping
Plus — For a Limited Time
Get A FREE Google
Quick Reference Card
for Genealogists!
(A $6.95 Value)
. . . . . . . . . . . .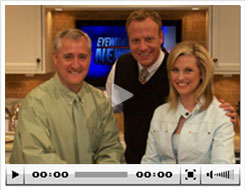 Google Your Family Tree and Dan Lynch
were featured recently on the popular
CBS daytime news show with hosts
Scot Haney and Kara Sundlun.