Customer Testimonials
We couldn't be more pleased with the feedback we've received since this book first started shipping in mid-November 2008. The following comments are shared with permission from our customers. Please contact us to share your experience with Google Your Family Tree.

"I think your book is an outstanding effort documenting the unknown power of Google. I like the way you have laid out the book for easy reading and research. Large margins on the side of each page will make it easy to leave personal notes. The screen shot examples are also large and easy to understand.

Your book exceeds my expectation of what I thought it would be. I am going to use your book as a tool to discover what I do not know about Google and genealogy. I know if I would have thumbed through the book in a bookstore like Barnes and Noble I would have bought it immediately. Many books on genealogy that I have looked at I close and abandon just because of the way they are laid out and the author does not know how to explain in easy to understand terms. I do know this book was laid out with a lot of thought and it works for me. I am sure others will think the same."

— Roxane S. (St. Paul, Minnesota USA) » view full email

"I've been meaning to write and tell you how much I have enjoyed your book, "Google Your Family Tree". It is absolutely fantastic. I really appreciate how well organized it is, and the amount and accessibility of the information you have included."

— Tami Glatz. (Dallas, Texas USA) » view full email

"I just wanted to drop you a line and thank you for the great book, Google Your Family Tree. I received it in the mail yesterday, and I'm reading chapter 14 as I type this. Great book! Tons of great ideas! Google Books has already broken down one 'stone wall' for me. I've been working on my family tree for over ten years, and I wish I had your book when I started."

— Richard P. (West Glover, VT USA)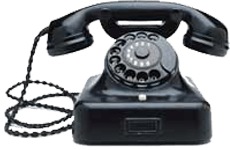 Order Online Today or
Call Toll Free
(866) 611-8488
Monday through Friday
8:00 a.m. — 5:00 p.m.
Mountain Time Zone
Just $34.95 USD
plus shipping
Plus — For a Limited Time
Get A FREE Google
Quick Reference Card
for Genealogists!
(A $6.95 Value)
. . . . . . . . . . . .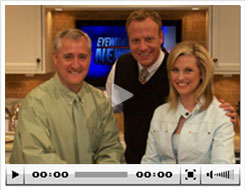 Google Your Family Tree and Dan Lynch
were featured recently on the popular
CBS daytime news show with hosts
Scot Haney and Kara Sundlun.