Worldwide Interest in Google Your Family Tree
Within the first thirty days following the commercial availability of Google Your Family Tree, family history enthusiasts from around the world have demonstrated the universal appeal of genealogy. In addition to shipping books to customers in all fifty United States and every Canadian province, we have also fulfilled orders shipping to individuals in more than twenty International locations. In the two images immediately below, the darker regions show more frequent visitation to this website on a worldwide basis.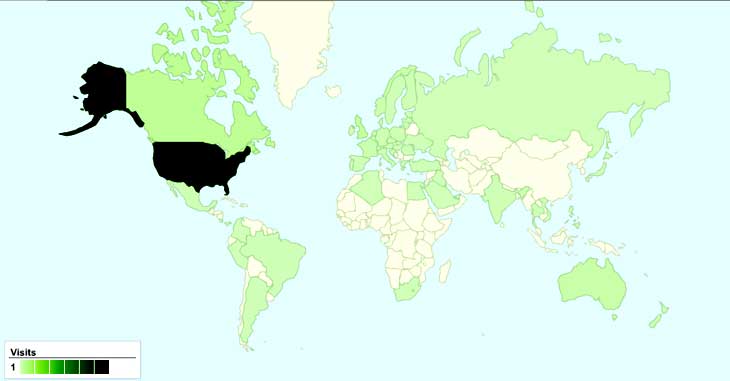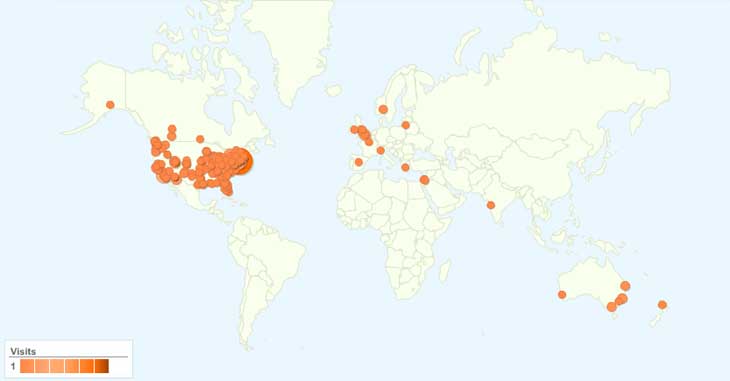 Early Adopters in the United States
Within the United States, the individual states generating the greatest number of orders are California, New York, Florida, Connecticut, Ohio, Illinois, Texas, New Jersey, Michigan, and Pennsylvania. The last state to generate an order was North Dakota (and, ironically, that purchase was a son buying the book for his father in Michigan).

The graphics below show visitation by state, the darkest colors are those generating the most traffic to this website. Orders shipped closely match the visits to this site. Among the leading states, there is additional detail showing the distribution of site visits by city. In all cases, you can see that interest in genealogy is wide spread.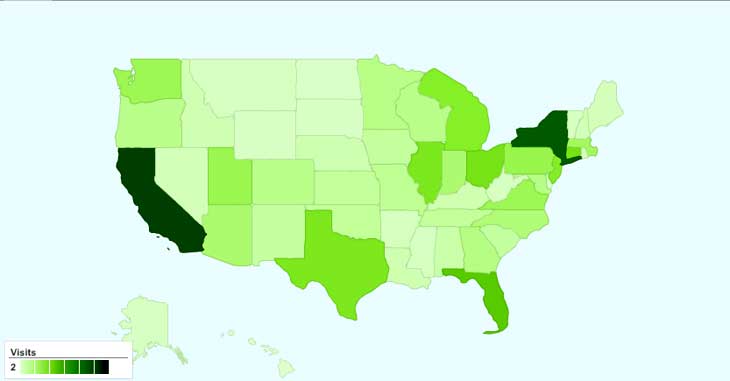 Site visits from California by city . . .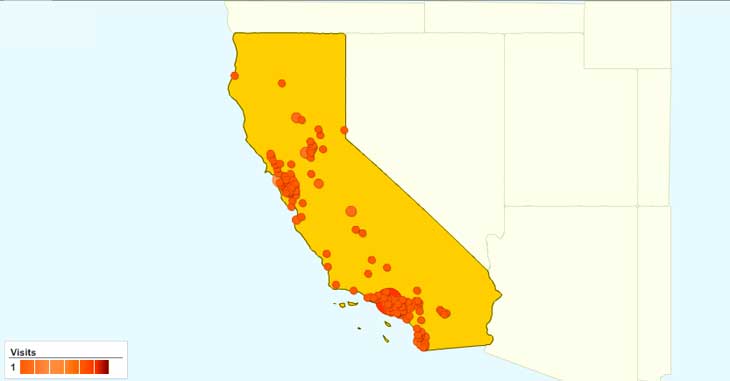 Site visits from New York by city . . .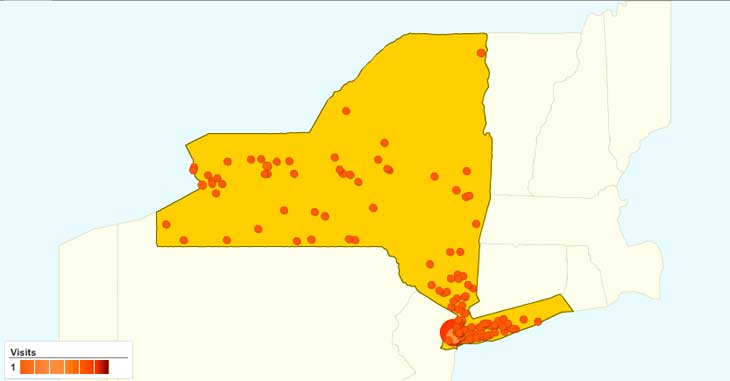 Site visits from Florida by city . . .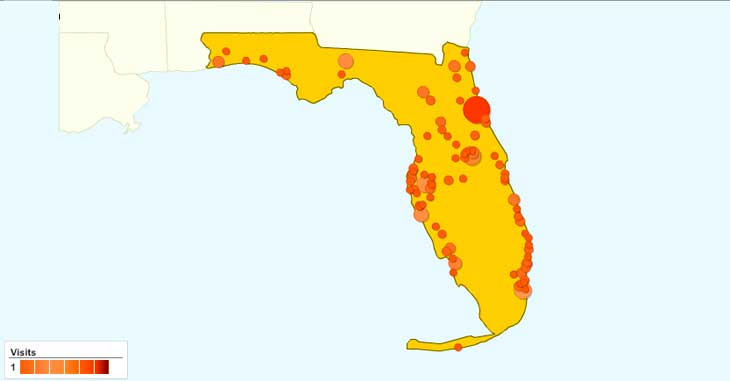 Site visits from Texas by city . . .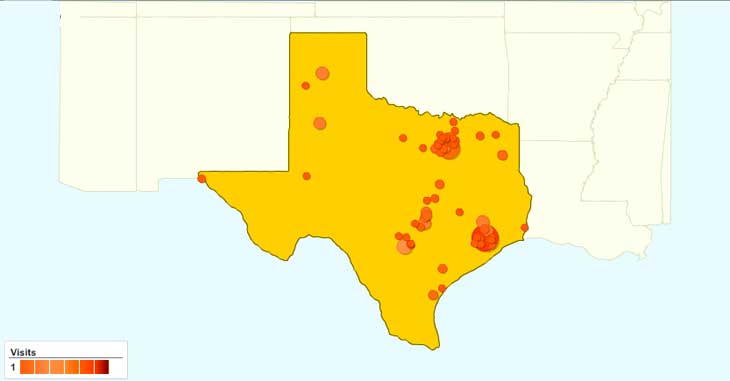 Family History 'Down Under'
Despite the distance from where the book was published, we have seen a strong interest in the book from family historians living in Australia and New Zealand. The Australian cities generating the most visits (and orders) are Sydney, Melbourne, Brisbane, Canberra, Perth, Adelaide, Wollongong, Albany, Hobard, and Bendigo.