Google Your Family Tree in Canada

Google Your Family Tree is available for shipment within Canada through our partnership with Toronto-based Moorshead Magazines, Ltd.



Place Canadian Order Today (Online or Use Phone Number at Right)





View Ordering Information for U.S. and Other International Locations

Canadian Distribution Announced for Google Your Family Tree Book
Toronto, Ontario, Canada — 18 February 2009 — In response to an exceptionally strong demand from family history enthusiasts living in Canada, FamilyLink.com and Dan Lynch, author of Google Your Family Tree, have announced a partnership with Moorshead Magazines, Ltd. whereby the Toronto-based magazine publisher will serve as a Canadian reseller fulfilling direct-to-consumer orders for shipment throughout Canada. Moorshead will also help market and sell the book in print and at a variety of Canadian genealogy and family history events.

"This will be a fantastic partnership and I'm pleased that Canadian customers will realize immediate benefits through more cost effective and timely receipt of their orders," said Dan Lynch, author of Google Your Family Tree and founder of Mattatuck Consulting. "Since the book first began shipping just three months ago, we have shipped quite a few units to individuals, libraries, and societies based in Canada. It was costing Canadian customers too much and taking too long for orders to be fulfilled. Ed and Rick offered a simple solution and they're great guys to deal with!" Lynch has been working with owners Ed Zapletal and Rick Cree, as well as others from Moorshead for several years, first as an occasional writer and then as business partner working on behalf of his clients in the genealogy sector.

"This alliance is core to what we have been doing for more than twenty years," said Ed Zapletal, co-owner of Moorshead Magazines Ltd. which publishes and distributes several magazines and books serving the genealogy and history marketplace, primarly in North America. "It's an outstanding book. We know the interest in this topic is strong among our readers. In fact, when we launched Internet Genealogy in 2006, we selected Dan's article about Google as our lead cover story and it received a tremendous response — and that was three years ago!"

Effective immediately, Canadian orders placed through the book's Web site at www.GoogleYourFamilyTree.com will be fulfilled through Moorshead.
View Video in Larger Screen Width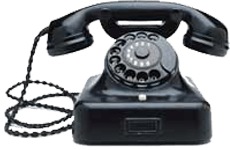 Canadian Residents
Order Online Today or
Call Toll Free
(888) 326-2476
Monday through Thursday
9:00 a.m. — 4:00 p.m.
Friday 9:00a.m. — 1:00 p.m.
(Eastern Time Zone)
Just $42.95 CDN
plus $7.95 CDN shipping