Return to Tips Blog Home Page
LIFE Photo Archive Now on Google Images
Original Posting: 26 November 2008 Last Edit: 26 November 2008
Well . . . I'm not surprised, but am certainly pleasantly pleased to see the latest new service available FREE from Google. As I've said many times before, it seems like they just love creating things for genealogists - - but i'm sure they had other users in mind too when they launched this new collection. After all, there are many others who appreciate old photos besides genealogists.

The Google Images index now has a complete collection of keyword searchable photographs from the well-known LIFE Magazine photo archive. Some of these images are very well known, but many others have not been published before. From the Google home page, simply click on the Images link in the upper left corner of your screen . . . and you'll notice a link and several thumbnail images for different sub-topics within the archive.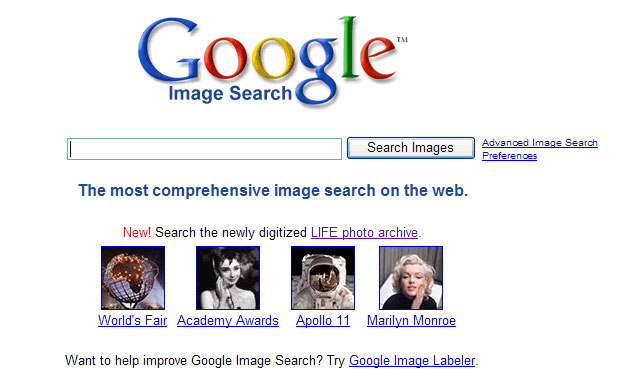 Coinciding with this latest release are two more interesting things I noticed for the first time. The Google Images results page now carries sponsored links horizontally just beneath the results bar. This is something I had been anticipating for some time and makes perfect sense given the growing popularity of this Google service. Another interesting thing I noticed is the introduction of a new command - - source: So, if you go to Google Images, type: genealogy source:life you will see that there are currently just 9 images in the LIFE photo archive tagged with the keyword 'genealogy'. This is a very subtle, but powerful introduction of a new command because it hints that there will be additional sources in the future and we will be able to limit future searches (if we wish). Give this a try and please report any particularly exciting finds you have come across. And keep in mind the good keyword search techniques you have hopefully learned in the first few chapters of Google Your Family Tree!